Tenderly, a Blockchain Developer Platform, Integrates with Avalanche
Start building on Avalanche using the Tenderly platform.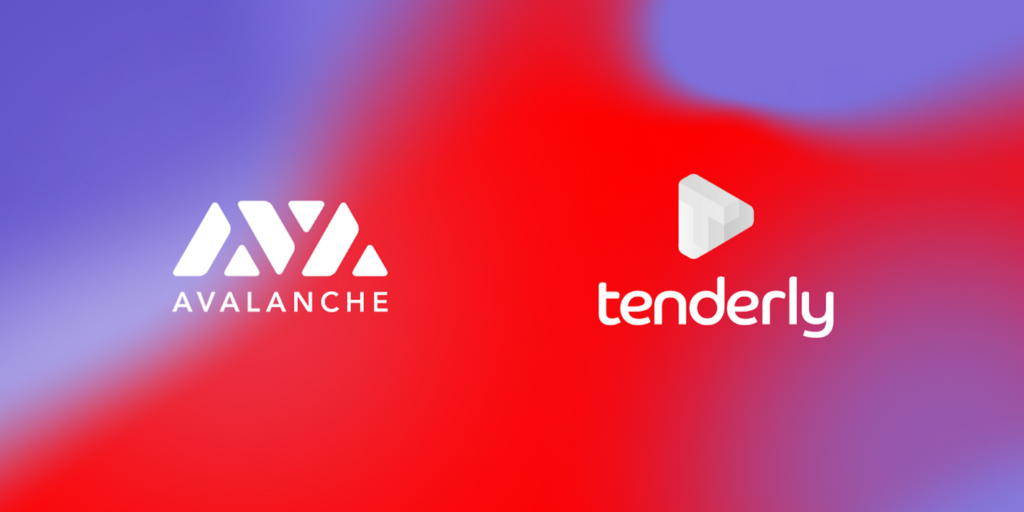 Tenderly, an end-to-end developer platform, is now live on the Avalanche blockchain. This integration allows developers to use Tenderly's toolkit (in Pro Module) to facilitate building on Avalanche. This module allows for stressless bug fixing and testing of different scenarios without spending any gas fees.
By integrating with Avalanche, Tenderly's platform will provide much faster processing throughput, translating into a better development experience.
Some of Tenderly's most notable features:
A Visual Debugger that removes network friction and significantly cuts development time, allowing developers to track errors in their smart contract with a couple of clicks and instantly find the line their smart contract reverted on.
Simulations and Forks gives users the ability to test different scenarios to predict outcomes and optimize gas usage parameters, with the ability to change the source code of a Smart Contract before simulating a transaction.
Monitoring and Alerting offers detailed insights into blockchain data, as well as a real-time notification system that enables individuals and teams to stay up to date with any changes and events across various networks.
Users can access Tenderly's tools for Avalanche via a Dashboard, or API and develop with the command line interface (CLI).
"To work with the Avalanche team is very rewarding, especially when it comes to concrete collaboration — their engineers are extremely responsive which was of great help during the integration process. We are excited to be able to bring Tenderly tooling to Avalanche and their community as a whole," says Bogdan Habić, CTO at Tenderly.
Register on Tenderly's platform, and start building on Avalanche
Tenderly's Avalanche support tools and services are currently available on Tenderly's Pro Module. You can sign up for a free two-week trial by registering here, and activating the free trial either here or via Tenderly Dashboard.
The free trial does not require your payment info, just your name and email and you're all set.
After starting the trial, go to the "Networks" tab from the left-hand menu on the Dashboard, activate the Avalanche module and enjoy everything Tenderly has to offer. You can also watch a short tutorial on how to activate the Avalanche module on Tenderly here.
https://medium.com/media/b8a596544f943e3618682869c7e2f97a/href
About Tenderly
Tenderly provides a professional-grade developer platform for teams and companies looking to build innovative blockchain products. The company strives to set the standard of quality and versatility in the Web3 developer tooling space. By providing a full-fledged platform with a comprehensive dashboard and a multifaceted API, Tenderly enables developers to focus on their projects whether they are just starting out with Smart Contracts or building a complex DeFi platform.
Tenderly Website | Status Page | GitHub | Blog | Twitter | Discord | LinkedIN
About Avalanche
Avalanche is an open-source platform for launching decentralized applications and enterprise blockchain deployments in one interoperable, highly scalable ecosystem. Avalanche is able to process 4,500+ transactions/second and instantly confirm transactions. Ethereum developers can quickly build on Avalanche as Solidity works out-of-the-box.
Website | Twitter | Discord | GitHub | Forum | Telegram | Facebook | LinkedIn | Reddit | YouTube

---
Tenderly, a Blockchain Developer Platform, Integrates with Avalanche was originally published in Avalanche on Medium, where people are continuing the conversation by highlighting and responding to this story.