The Government of Quintana Roo and GenoBank.io to Combat Counterfeit Covid-19 Tests with Avalanche
Collaboration built on Avalanche will help Mexico's most popular destinations safely welcome tourists.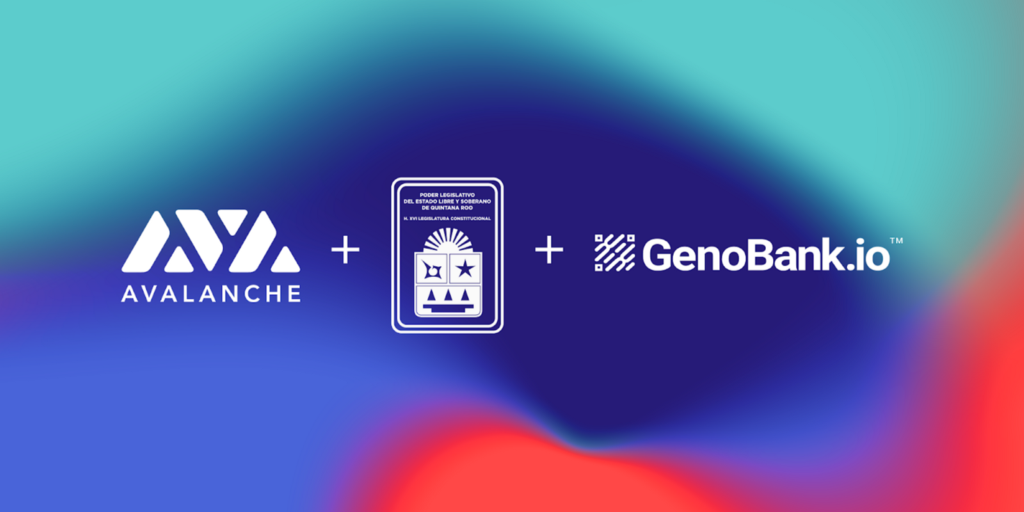 The Government of the State of Quintana Roo, through the Quintana Roo Institute of Innovation and Technology (IQIT), and GenoBank.io will be using Avalanche to verify COVID-19 test result authenticity to protect against "photoshop" fraud and ensure the safety of residents and visitors of the Cancun-Riviera Maya Tourist Corridor.
The diagnostic laboratories in the Cancun-Riviera Maya Tourist Corridor will certify the results of the SARS-COV2 tests using blockchain technology and cryptographic signature developed by GenoBank.io. This cryptographic process will make every certificate tamper-proof and can be easily verified on Avalanche, an open source platform developed for decentralized applications and interoperable blockchains.
In essence, the collaboration creates "COVID-19 Traveler Passports" that can be verified internationally and by authorities at points of entry (airports, maritime, etc) via QR Code, without requiring additional personal data of patients or those responsible for their healthcare.
By ensuring authenticity with the Avalanche blockchain, this consortium will be protecting international and local travelers' health, and their healthcare data's privacy. This protection can also be extended when testing residents and related workers in the hospitality sector of the Quintana Roo State in Mexico.
The test data is stamped on the Avalanche Blockchain in a "Zero-Copy" mode. This means that GenoBank.io does not retain any of the certificates nor personal data. The COVID-19 Traveler passport is owned by the individual and it's aligned with best in class digital self-sovereignty practices that favor privacy above all else.
The solution developed by GenoBank.io will allow:
Traceability to the "Kit" used to perform the SARS-CoV-2 detection test.
Generation of a unique digital signature with Blockchain technology to the accredited and vetted Healthcare professional/Lab Director to perform the test, which can be verified globally.
Issuance of an immutable time stamp, which gives certainty about the validity period of the test — three days — without risk of falsification (Digital Time Bomb if requested).
Protection of patient/passenger right to digital privacy, since GenoBank.io's platform allows the Lab results document certification without exchanging personal data ("Zero-copy mode").
Once the "COVID19 Traveler Passport" has fulfilled its mission, users/patients can exercise their "right to be forgotten" (or similar), through their Mexican ARCO privacy rights (or GDPR in Europe, etc).
https://medium.com/media/b8a596544f943e3618682869c7e2f97a/href
About Avalanche
Avalanche is an open-source platform for launching decentralized applications and enterprise blockchain deployments in one interoperable, highly scalable ecosystem. Avalanche is able to process 4,500+ transactions/second and instantly confirm transactions. Ethereum developers can quickly build on Avalanche as Solidity works out-of-the-box.
Website | Whitepapers | Twitter | Discord | GitHub | Documentation | Forum | Avalanche-X | Telegram | Facebook | LinkedIn | Reddit | YouTube

---
The Government of Quintana Roo and GenoBank.io to Combat Counterfeit Covid-19 Tests with Avalanche was originally published in Avalanche on Medium, where people are continuing the conversation by highlighting and responding to this story.