The Moralis Avalanche Hackathon is Now Live!
Starting today, December 6, Moralis and the Avalanche Foundation are joining forces on a hackathon to supercharge the development of dApps, Web3 apps, and DeFi projects. Winners will be able to showcase their projects to prominent Venture Capitals.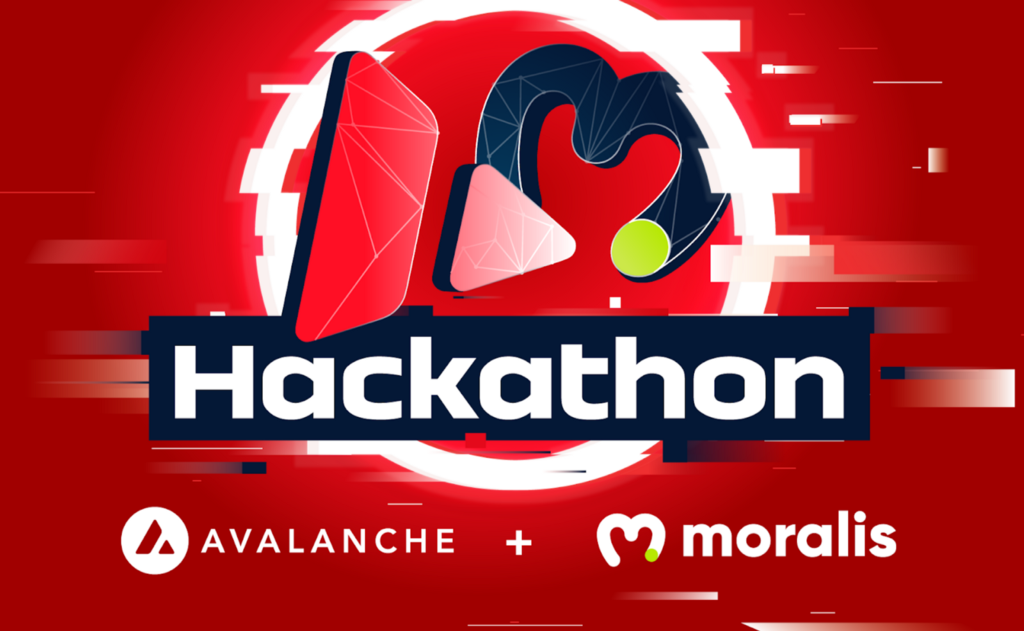 Moralis and Avalanche are now inviting you to take part in the Winter 2021 Moralis Avalanche Hackathon! This hackathon will see developers build powerful Avalanche-based dApps, DeFi projects, and Web3 apps using Moralis' Web3 development platform. Register now at this link.
Join us here on Monday, December 6th at 1pm ET / 7pm CET for the Opening Ceremony.
Contestants will be able to compete for a long list of prizes, worth up to $500,000 at the moment of writing. Additionally, winners will be able to showcase their project to prominent Venture Capital firms, such as Three Arrows Capital, Republic Crypto, AP Capital, GBV Capital, Gerstenbrot Capital, Alameda Ventures, GSR, Hypersphere, Mechanism, and potentially catapult their project to the next level.
Moralis Avalanche Hackathon
The Moralis Avalanche Hackathon will start on December 6 and run until January 31, 2022, giving developers ample time to build the projects of their dreams. Whether you've already got an idea for your dApp, DeFi project or Web3 app, or whether you just want to explore the possibilities of Avalanche and Moralis, this hackathon is for you.
The total prize pool for the Avalanche Moralis Hackathon is $500,000 and counting. The top three contestants will win a total of $175K which will be distributed amongst them. To qualify for the top three prizes, participants must build on both Moralis and Avalanche.
Partners for the hackathon include projects like Avalaunch, Covalent, BenQi, Trader Joe, Yield Yak, Snowball, Pangolin, Penguin Finance, RugDoc.io/Paladin, Chainlink, Crabada, Colony, Aventures DAO, Alpha Finance. These partners are joined by leading venture capital firms like Three Arrows Capital, Republic Crypto, AP Capital, GBV Capital, Gerstenbrot Capital, Alameda Ventures, GSR, Hypersphere and Mechanism.
Judging round & Demo Day
Judging
Every bounty will be judged by the project's specific judging team. For example, if your submission is specifically for the Yield Yak bounty, the Yield Yak team will judge your submission. The Best Overall Project rewards sponsored by Avalanche and Moralis will be judged by a panel of experts from Ava Labs, Moralis, and other prominent VC and project partners.
All bounty prizes will be awarded after the judging.
Demo day
Additionally, all winners will be invited by Ava Labs and Moralis, to record a short video demo of their projects and submit this to leading Venture Capitals for assessment. All Demo Day presentations and videos will be made public shortly after the hackathon concludes.
Competing in this hackathon will bring attention to your project and team, but winning this hackathon can catapult you to an entirely new level. We can't wait to see what you build!
How to Enter
Sign up for the Moralis Avalanche Hackathon by going to the official hackathon page to sign up and learn more. Register your team at https://moralis.io/avalanche-hackathon/ to stay up to date with all the latest news and events of the hackathon.
About Moralis
Moralis is the definitive Web3 development platform. Specifically, Moralis gives developers access to a fully managed, infinitely scalable blockchain backend infrastructure. As such, developers can prototype, develop and deploy Web3 apps, dApps, and DeFi projects in hours and days rather than weeks and months!
Moralis' plug-and-play functionality is built to be cross-chain compatible from the ground up. As such, Moralis features support for Ethereum, Binance Smart Chain, Polygon, Arbitrum and, of course, Avalanche. Consequently, Moralis allows you to do everything from NFT game development to creating an NFT marketplace. Moralis' full Avalanche support allows you to connect to Avalanche nodes, build Avalanche dApps, and much more!
About Avalanche
Avalanche is the fastest smart contracts platform in the blockchain industry, as measured by time-to-finality, and has the most validators securing its activity of any proof-of-stake protocol. Avalanche is blazingly fast, low cost, and green. Any smart contract-enabled application can outperform its competition by deploying on Avalanche. Don't believe it? Try Avalanche today.
Website | Whitepapers | Twitter | Discord | GitHub | Documentation | Forum | Avalanche-X | Telegram | Facebook | LinkedIn | Reddit | YouTube |
---
The Moralis Avalanche Hackathon is Now Live! was originally published in Avalanche on Medium, where people are continuing the conversation by highlighting and responding to this story.