The Moralis Avalanche Hackathon Kicks Off This December with $350K+ in Prizes
Moralis and the Avalanche Foundation are joining forces on a hackathon to supercharge the development of dApps, Web3 apps, and DeFi projects.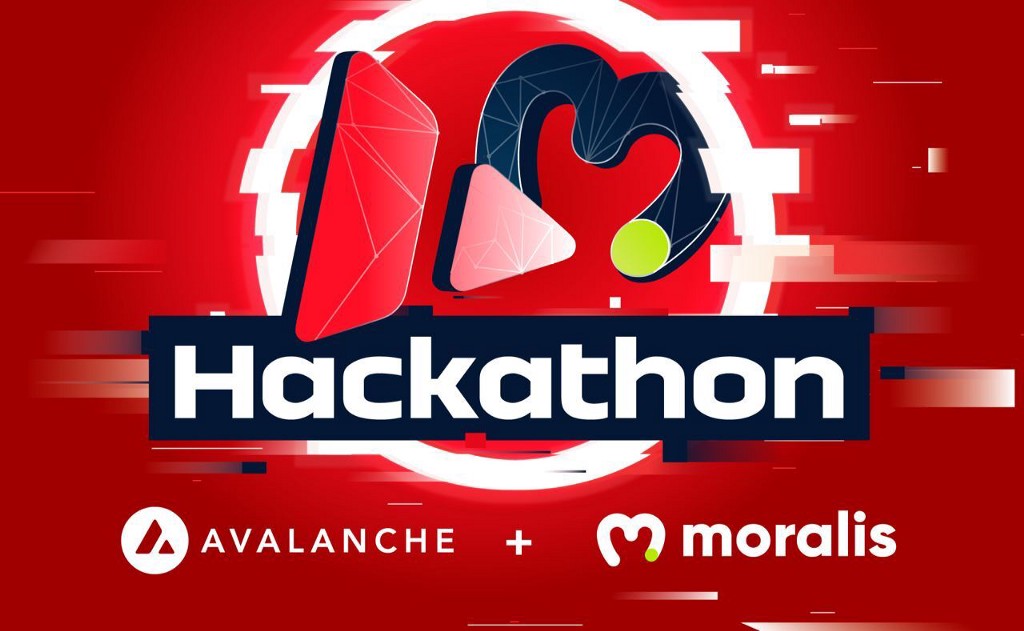 Moralis and Avalanche are inviting the tech world to take part in the Moralis Avalanche Hackathon Winter 2021! This hackathon will see developers build powerful Avalanche-based dApps, DeFi projects, and Web3 apps using Moralis' Web3 development platform.
Contestants will be able to compete for a long list of prizes, worth at least $350,000 at the moment of writing.
Moralis Avalanche Hackathon
The Moralis Avalanche Hackathon will start on December 6 and run until January 31, 2022, giving developers ample time to build the dApps of their dreams. Whether you've already got an idea for your dApp, DeFi project or Web3 app, or whether you just want to explore the possibilities of Avalanche and Moralis, this hackathon is for you.
The prize pool for the Avalanche Moralis Hackathon is $350,000 and counting. The top three contestants will win a total of $100K which will be distributed amongst them. To qualify for the top three prizes, participants must build on both Moralis and Avalanche.
Partners for the hackathon include projects like Avalaunch, Covalent, BenQi, Trader Joe, Yield Yak, Snowball, Pangolin, and Penguin Finance. These partners are joined by leading venture capital firms like Three Arrows Capital, Republic, AP Capital, GBVCapital, Gerstenbrot Capital, Alameda Ventures and GSR.
Rules for the Moralis Avalanche Hackathon
Form a team
Register your team at https://moralis.io/avalanche-hackathon/
You will get an email with further instructions
Build a dApp (using Avalanche and Moralis to qualify for top 3 prize pools)
Make it awesome!
Submit it to us before the Deadline on January 31st, 2022.
A jury decides the winners
The submissions for the Moralis Avalanche hackathon will be rated by the jury based on criteria of Execution, Impact, Design, Creativity, and Utility. Specifically, Execution relates to how well the dApp performs and how well it's built. Impact relates to how big an effect the project could have on society and how ambitious it is. Design is about how intuitive the dApp is, in relation to UX and user interaction. Creativity relates to whether the project takes a new or novel approach to accomplish something. Lastly, Utility is about the functionality of the dApp, as well as how beneficial it is.
How to Enter
Sign up for the Moralis Avalanche Hackathon by going to the official hackathon page to sign up. Register your team at https://moralis.io/avalanche-hackathon/ to stay up to date with all the latest news of the hackathon.
https://medium.com/media/b8a596544f943e3618682869c7e2f97a/href
About Avalanche
Avalanche is the fastest smart contracts platform in the blockchain industry, as measured by time-to-finality, and has the most validators securing its activity of any proof-of-stake protocol. Avalanche is blazingly fast, low cost, and green. Any smart contract-enabled application can outperform its competition by deploying on Avalanche. Don't believe it? Try Avalanche today.
Website | Whitepapers | Twitter | Discord | GitHub | Documentation | Forum | Avalanche-X | Telegram | Facebook | LinkedIn | Reddit | YouTube |
About Moralis
Moralis is the definitive Web3 development platform. Specifically, Moralis gives developers access to a fully managed, infinitely scalable blockchain backend infrastructure. As such, developers can prototype, develop and deploy Web3 apps, dApps, and DeFi projects in hours and days rather than weeks and months!
Moralis' plug-and-play functionality is built to be cross-chain compatible from the ground up. As such, Moralis features support for Ethereum, Binance Smart Chain, Polygon, Arbitrum and, of course, Avalanche. Consequently, Moralis allows you to do everything from NFT game development to creating an NFT marketplace. Moralis' full Avalanche support allows you to connect to Avalanche nodes, build Avalanche dApps, and much more!
Website | Twitter | Discord | GitHub | Documentation | Forum | YouTube
---
The Moralis Avalanche Hackathon Kicks Off This December with $350K+ in Prizes was originally published in Avalanche on Medium, where people are continuing the conversation by highlighting and responding to this story.