The Rome Terminal, a multi-dApp trading terminal, launches with Access to Pangolin Analytics
This integration will allow for token pricing, charting, and integrated dApps to be managed through one intuitive interface.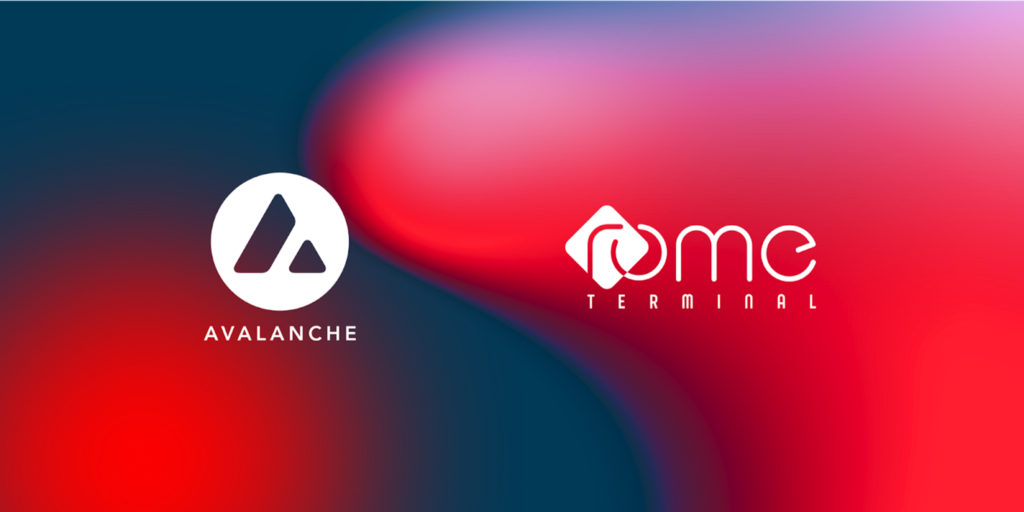 The Rome Terminal, a multi-network, multi-dApp trading terminal, is launching this August on Avalanche as it's very first blockchain network. Upon its initial release, the Rome Terminal will allow DeFi traders to simultaneously trade and manage assets across the Pangolin exchange, the Velox Algorithmic Trading Bot, and across BENQI's Decentralized Liquidity Market. Further expansion will include additional dApps such as KUU and other developing networks.
Avalanche maximizes transaction throughput and settlement speed, without sacrificing security. This enables the best experience for users that exceed that of centralized counterparts.
Utilizing its revolutionary enterprise data infrastructure, RomeNET, the Rome Terminal aims to seamlessly bring token analytics to traders of any experience level. The interface operates as a customizable multi-window (widget) dashboard. Each widget streams real time pricing and transaction data for any token through a high-quality chart or graph. In addition, decentralized applications such as the Pangolin Exchange or BENQI Liquidity Market can be accessed directly through the terminal via your MetaMask wallet.
"This platform aims to exponentially increase the rate of adoption for DeFi services throughout the entirety of the Avalanche Ecosystem. Through the native integration of existing and upcoming projects, the Rome Terminal can leverage Avalanches lightning fast networks to serve its users in an even greater capacity," — Alexander Szul — Co-Founder
https://medium.com/media/b8a596544f943e3618682869c7e2f97a/href
About Rome Terminal
Click here to learn more about the additional projects being launched by the Rome Terminal's parent company, Rome Blockchain Labs.
Website | Twitter | Telegram | LinkedIn
About Avalanche
Avalanche is the fastest smart contracts platform in the blockchain industry, as measured by time-to-finality, and has the most validators securing its activity of any proof-of-stake protocol. Avalanche is blazingly fast, low cost, and eco-friendly. Any smart contract-enabled application can outperform its competition by deploying on Avalanche. Don't believe it? Try an app on Avalanche today.
Website | Whitepapers | Twitter | Discord | GitHub | Documentation | Forum | Avalanche-X | Telegram | Clubhouse | Facebook | LinkedIn | Reddit | YouTube

---
The Rome Terminal, a multi-dApp trading terminal, launches with Access to Pangolin Analytics was originally published in Avalanche on Medium, where people are continuing the conversation by highlighting and responding to this story.