Velox Brings Decentralized High Frequency Trading to Avalanche
Velox will initially launch their algorithmic trading bot on Pangolin, with more planned DeFi solutions to come.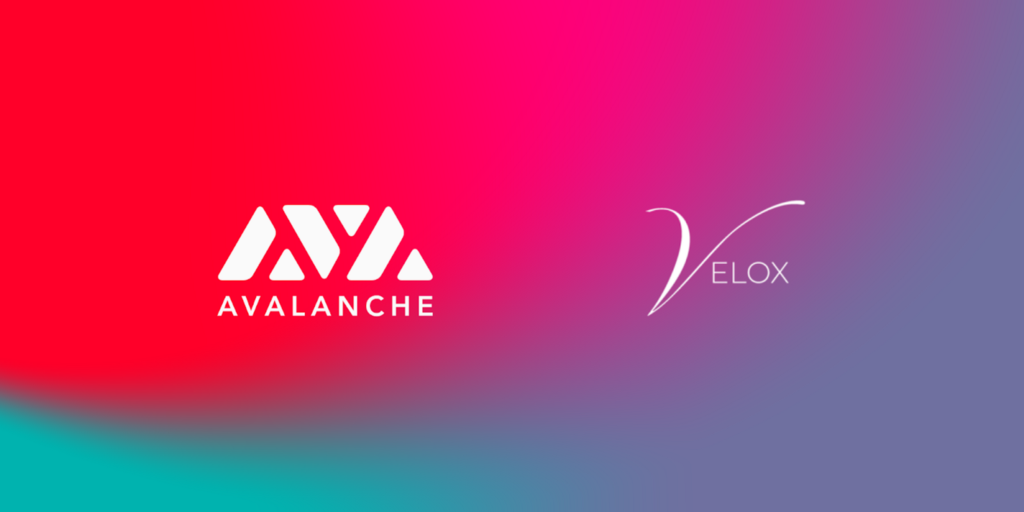 Velox is bringing its algorithmic trading system for decentralized exchanges to Avalanche, further expanding the decentralized finance (DeFi) offerings within its DeFi ecosystem.
Velox expects to complete the integration of its trading bot on Pangolin by Q1 2021. After completion, Velox will expand its suite of DeFi tools to make decentralized trading accessible to all experience levels.
Maximizing Dependability for Sophisticated Traders on Pangolin
Velox offers lightning fast token swaps regularly exceeding 99.9% completion efficiency. It requires no third party software to be downloaded, no sharing of private keys, and is tokenless. It's easy to set up. Traders can let Velox handle the trade execution, while they focus on their strategy.
Avalanche maximizes transaction throughput and settlement speed, without sacrificing security. This enables the best experience for users that exceed that of centralized counterparts.
Similarly, Velox emphasizes reliability and dependability for users who want to confidently exchange their tokens. Their sole focus on execution makes its algorithmic trading experience stress-free. Users can focus on their trading strategies rather than worrying about if they'll execute. As such, Velox was an ideal candidate to receive an Avalanche-X grant.
Pioneering Decentralized High-Frequency Trading with Velox and Pangolin
The Velox engine is an enterprise-grade data infrastructure capable of processing real time blockchain data for hundreds of thousands of concurrent strategies.
A worldwide server network is being developed to efficiently process and balance call requests to an average of 10 ms/transaction. The technical team constructing Velox pulls from experience in the banking industry, military development, and top Fortune 100 software companies.
With Velox, a user can connect and immediately establish customizable trading positions across token pairs on Pangolin. The user is free to step away and allow Velox to trade on their behalf. Velox service fees are only charged when a transaction successfully completes.
Traders using Velox on Pangolin will be able to settle thousands of transactions instantly due to Avalanche's high performance capabilities. The combination of high throughput, fast finality, and reliable execution means you finally get an algorithmic trading experience that rivals today's products on Wall Street.
"The collaboration with the Avalanche ecosystem allows Velox to continue to offer secure and revolutionary trading support for decentralized exchange platforms. The combination of Velox and Pangolin will absolutely shift the way users approach DEX interaction." — JD Gagnon, Co-Founder
For more information on the development of Velox and its development on Avalanche please visit the Velox Medium, Twitter, or Telegram.
https://medium.com/media/b8a596544f943e3618682869c7e2f97a/href
About Avalanche
Avalanche is an open-source platform for launching decentralized applications and enterprise blockchain deployments in one interoperable, highly scalable ecosystem. Avalanche is the first smart contracts platform that processes 4,500+ transactions/second and instantly confirms transactions. Ethereum developers can quickly build on Avalanche as Solidity works out-of-the-box.
Website | Whitepapers | Twitter | Discord | GitHub | Documentation | Forum | Avalanche-X | Telegram | Facebook | LinkedIn | Reddit | YouTube
---
Velox Brings Decentralized High Frequency Trading to Avalanche was originally published in Avalanche on Medium, where people are continuing the conversation by highlighting and responding to this story.