Wildlife Studios to Launch Flagship Mobile Game on Avalanche Blockchain
An Expanded Castle Crush Built on Avalanche Becomes the Studio's First Web3 Game.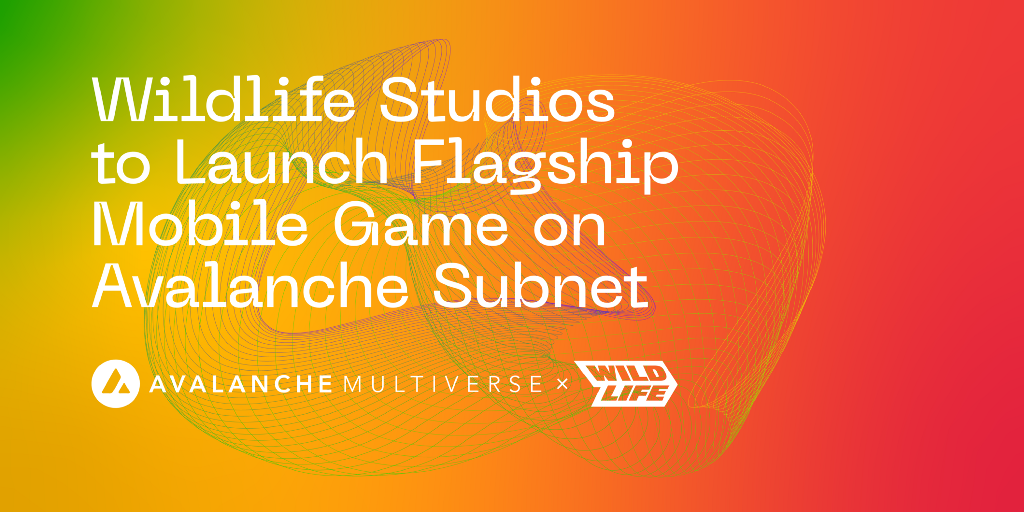 Wildlife Studios, one of the ten largest mobile game developers in the world, will be expanding into Web3 gaming by launching on the Avalanche. In doing so, it will dramatically expand the opportunities available to players of Castle Crush, the studio's hugely popular real-time strategy game with over 1M monthly active users.
"We are thrilled to be building new games with Avalanche, unlocking features and functionalities that make Web3 gaming a big win for users, rather than a clunky addition to their experience," said Fernando Sette, Sr. Director of Product at Wildlife Studios. "The high performance and deeply customizable nature of Avalanche has removed the obstacles to making Web3 games that excite, intrigue, and engage our players."
The Castle Crush expansion to Avalanche features upgrades to the user experience and game functionality. For example, all cards now have Ascended Tier versions available as NFTs that players can use, trade, loan, and sell. Players can also earn tokens called Ascension Crystals ($ACS) by playing, ranking highly, and winning tournaments. These tokens can be used to mint or upgrade NFTs.
Web3 gaming has seen astounding growth, with venture funding increasing more than 100x and the number of daily unique wallets increasing 46x from 2020 to 2021. Wildlife Studios can now fully customize its player experience while retaining all the speed, power, decentralization, and reliability of the broader Avalanche ecosystem.
"Subnets will catalyze explosive growth and adoption of blockchain-enabled gaming," said John Wu, President of Ava Labs. "They come with all the benefits of Avalanche plus total control for the game studio over their own network, unlocking new levels of game developer experimentation and execution. We're excited to partner with studios like Wildlife through our Multiverse program and to usher in a new age of gaming."
https://medium.com/media/b8a596544f943e3618682869c7e2f97a/href
About Wildlife
Wildlife is one of the world's largest mobile gaming companies. In over ten years, it has launched more than 60 games, including hits such as Sniper 3D, Zooba, Tennis Clash, War Machines and Colorfy. Founded by brothers Victor and Arthur Lazarte, the company's games have been downloaded more than 2.2 billion times across the planet.
Wildlife has over 1100 employees in five countries around the world, and many positions available — especially in game design, engineering and growth.
To find out more about Wildlife and our career opportunities, visit www.wildlifestudios.com
About Avalanche
Avalanche is the fastest smart contracts platform in the blockchain industry, as measured by time-to-finality, and has the most validators securing its activity of any proof-of-stake protocol. Avalanche is blazingly fast, low cost, and green. Any smart contract-enabled application can outperform its competition by deploying on Avalanche. Don't believe it? Try Avalanche today.
Website | Whitepapers | Twitter | Discord | GitHub | Documentation | Forum | Avalanche-X | Telegram | Facebook | LinkedIn | Reddit | YouTube |
---
Wildlife Studios to Launch Flagship Mobile Game on Avalanche Blockchain was originally published in Avalanche on Medium, where people are continuing the conversation by highlighting and responding to this story.