WOO Network Expands to Avalanche
WOO's liquidity network will support the development of the Avalanche Ecosystem by bridging applications, users, and assets to the network.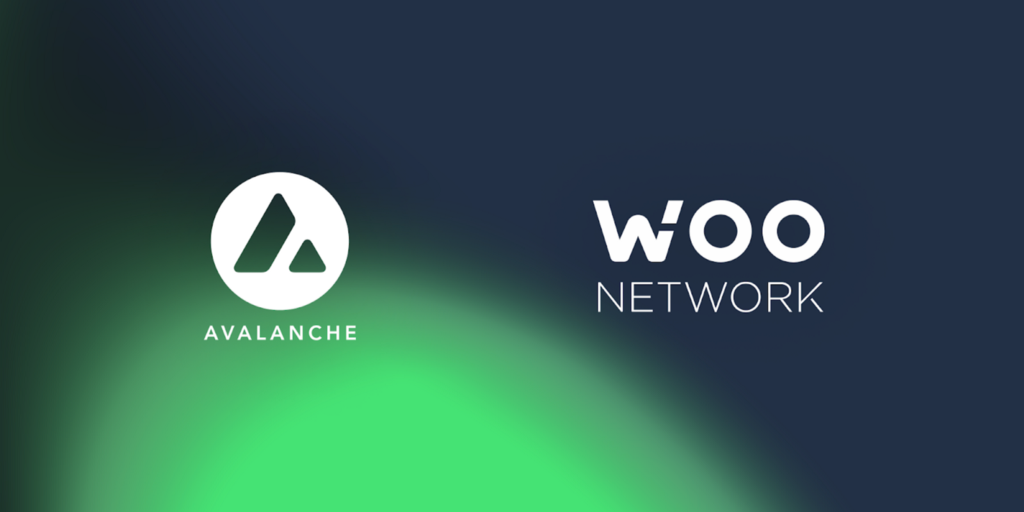 Avalanche blockchain support is now live on WOO Network, a platform that connects users to exchanges, institutions, and DeFi platforms. Additionally, the WOO token is being added to the Avalanche Bridge, with WOO Network seeding the bridge with $15M in liquidity, helping to initiate token utilization on the network.
As part of its ever-expanding multi-chain strategy, WOO Network is bringing its signature smart liquidity to Avalanche's rapidly growing DeFi ecosystem with bluechip dApps such as Aave, Curve, Trader Joe, Pangolin and Benqi. Many of these assets and Dapps are native to Avalanche, offering a unique opportunity for WOO Network to bring these applications to a wider audience of cryptocurrency traders.
The Blizzard Investment Fund made an undisclosed strategic investment into WOO Network as part of WOO Network's previously announced $30 million Series A funding round.
Blizzard is an over $200M fund dedicated to accelerating development, growth, and innovation across the ecosystem of builders and users of the Avalanche public blockchain and beyond. It is composed of contributions from the Avalanche Foundation, Ava Labs, Polychain Capital, Three Arrows Capital, Dragonfly Capital, CMS Holdings, Republic Capital, amongst others.
The first step of the expansion is the Avalanche's C-Chain integration into WOO X, allowing users to deposit and withdraw assets seamlessly between CeFi and DeFi.
WOO Ventures will also play a role in identifying and supporting promising early-stage projects building on Avalanche. WOO Ventures can offer a wealth of support including mentorship, capital, liquidity, marketing, technical expertise, tokenomics and eventually listing across WOO Network's partner exchanges.
"Avalanche has had tremendous growth in 2021, and their on-chain TVL, passionate community, and technical advantages makes them an ideal environment for building trading infrastructure. We are thrilled to have them onboard as both a partner and investor, helping us bring institutional-grade liquidity to the masses," — Ran Yi, Chief of Ecosystem Development at WOO Network.
https://medium.com/media/b8a596544f943e3618682869c7e2f97a/href
About WOO Network
WOO Network is a deep liquidity network connecting traders, exchanges, institutions, and DeFi platforms with democratized access to the best-in-class liquidity and trading execution at lower or zero cost. Its flagship product, WOO X, is a professional trading platform featuring customizable modules and lower to zero-fees complete with deep liquidity. WOO Network was incubated by Kronos Research, a quantitative trading firm generating $5–10B in daily volume.
About Avalanche
Avalanche is the fastest smart contracts platform in the blockchain industry, as measured by time-to-finality, and has the most validators securing its activity of any proof-of-stake protocol. Avalanche is blazingly fast, low cost, and green. Any smart contract-enabled application can outperform its competition by deploying on Avalanche. Don't believe it? Try Avalanche today.
Website | Whitepapers | Twitter | Discord | GitHub | Documentation | Forum | Avalanche-X | Telegram | Facebook | LinkedIn | Reddit | YouTube
---
WOO Network Expands to Avalanche was originally published in Avalanche on Medium, where people are continuing the conversation by highlighting and responding to this story.